Hi Friends
Since young, I have always wanted to see a copy of my book, my very own book being placed on the shelves of bookstores, especially under the 'BEST SELLERS' section. It has finally came true after more than 1 year of hard work. With the help of my business partner, Pearlin Siow (who has previously written 3 books), we co-authored this book titled 'Do You Have What It Takes To Be BOSS?' sharing the Secret Codes to be a Successful Entrepreneur. In addition, we will be donating ALL our authors' proceeds to the Straits Times School Pocket Money Fund to help the poor students who do not have money for school and food.
This is the cover of the book: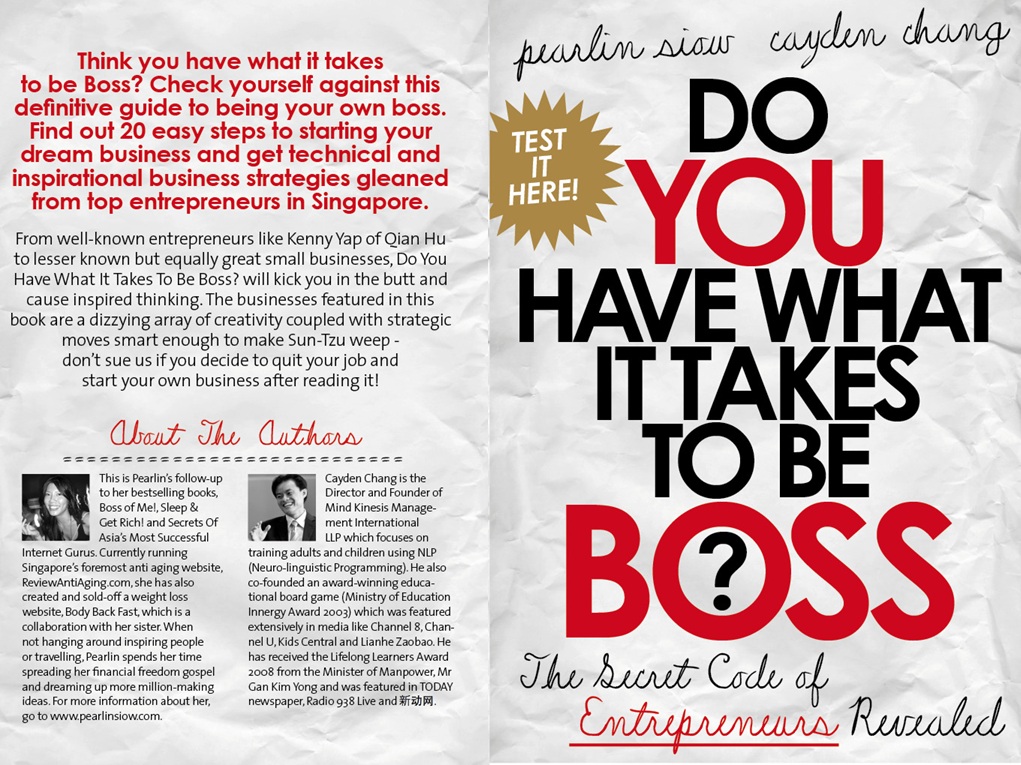 We have also been interviewed by Straits Times for this book project and the writeup was published in Straits Times on 14th Aug 2010 (Sat).
Please grab a copy at any major bookstores in Singapore such as Popular, Times, MPH, Kinokuniya, Borders, PageOne. You can see the photo where I can with one of the entrepreneur, Judy Koh, who is featured in the book. She runs a Cafe and a Cook School at http://www.creativeculinaire.com.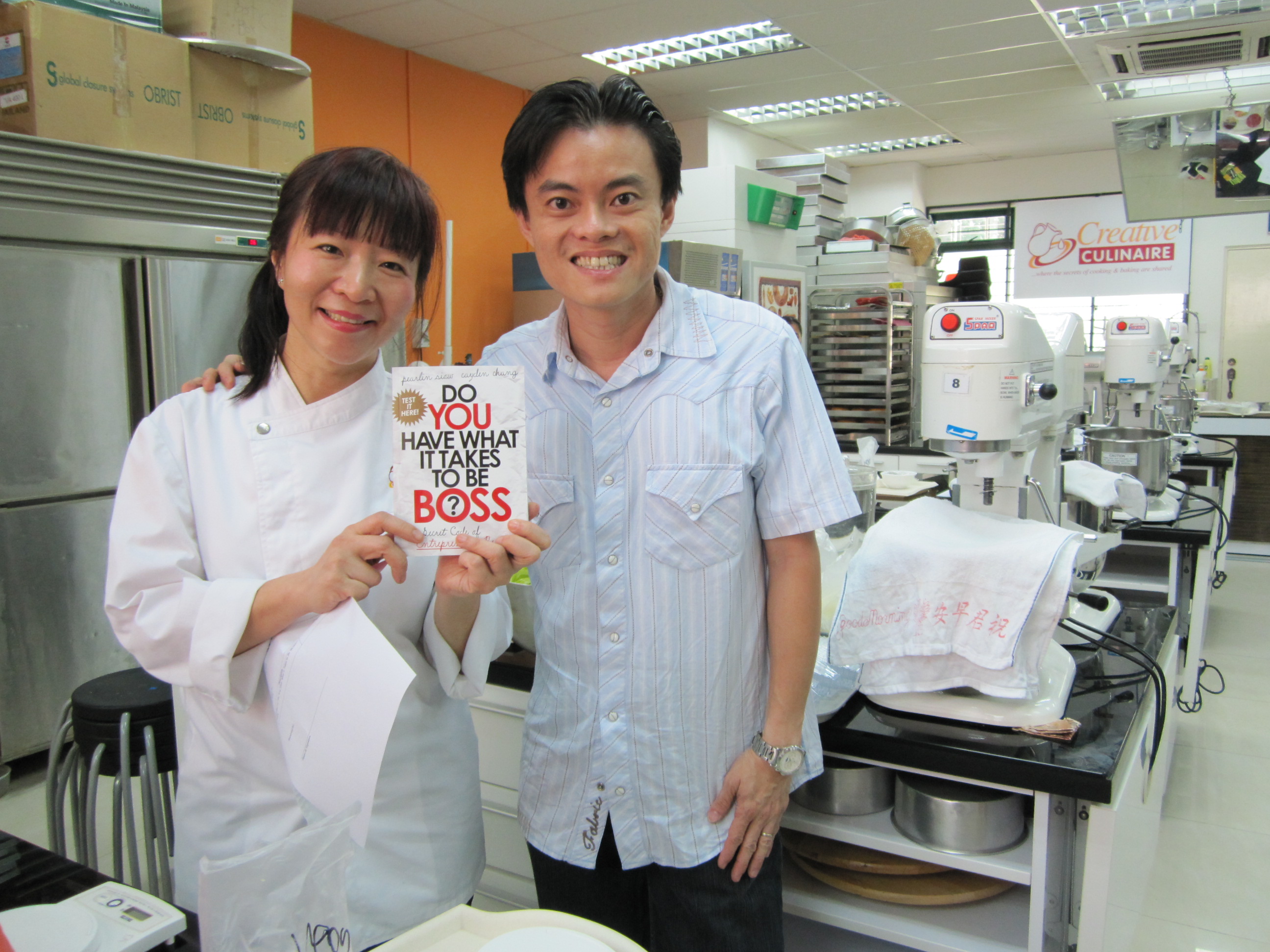 See you in  my next Free NLP Workshop.
Check out what they say about my NLP training.
Cayden Chang
Founder & Director
BSc(Hons), MSc
Lifelong Learner Award 2008 Honouree
Licensed NLP Trainer