Hi Friends
I had a wonderful and busy last week in which I spent most of time doing what I love to do – TRAINING.
Just to share that last Saturday and Sunday, I was conducting the one and probably the only Mandarin NLP Training in Singapore and one of the trainee in whom I addressed as Uncle Wang was the oldest trainee that I have ever trained. He was 73 years old. The positive takeaway for me was that this uncle participated 100% in the training whether it's just lectures or experiential activities. Despite his age, he reminded me that if we aged, we should continuously learn and really live life to the fullest. When we were sharing what were our dreams, he shared something that we probably take things for granted – he just wanted to see properly again with his hands and legs able to sustain him for the rest of his years. As you are reading this, I am sure that your pair of eyes, hands and legs are functioning properly. Well, not for Uncle Wang. 
During my training, I shared the story of how I was diagnosed with renal cancer and how I was fortunate enough to survive the disease. You know what? During the tea-break of our training, he went over to Popular Bookstore and bought me a Chinese book about Free Radicals (See photo below with the copy of book that he gave me). It's hard to described how happy I felt when Uncle Wang did that. Previously, when I was conducting my 'maiden' training right after my surgery, it was so painful at my wound that I have to speak with my left hand pressing against the surgery wound. One trainee by the name of Janet Chew, took off during tea-break and came back with a surgical belt that I can wear to reduce the pain. When she handled it to me, she said 'This is to bless you!'. I am blessed!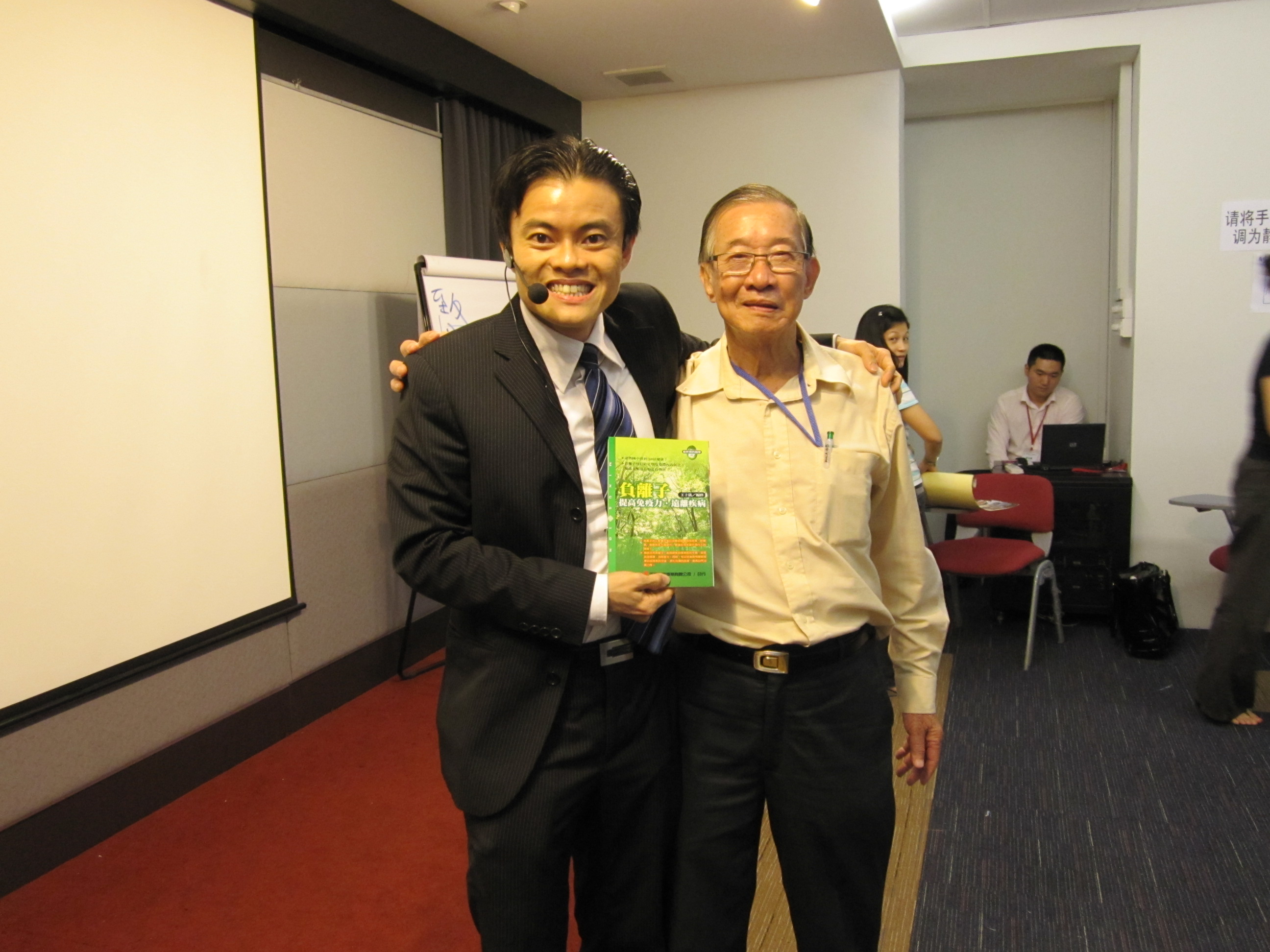 The journey of starting and sustaining a training business wasn't easy, but I am glad that we are constantly growing with wonderful people supporting me, especially my family. Spare some time, sit down quietly, and ask yourself this question: "Who are the 3 people that you are most grateful to in your life?". Well ………..
Have a great week!
Let me share with you how you can live a happy life while making your dreams come true by attending our Free NLP Workshop NOW!
Check out what they say about my NLP training.
Cayden Chang
Founder & Director, Mind Kinesis Management International
BSc(Hons), MSc
Lifelong Learner Award 2008 Honouree
Co-author, "Do You Have What It Takes To Be BOSS?"