Hi Friends
Have you ever encounter some events in your life that totally changed your perspective of life, how you see things, and how you see people?
In my previous Blog, I shared about how I escaped death 3 times, not knowing that I have encountered a near death experience again. If you have read the Straits Times last Thursday under the 'Mind Your Body' Section (Page 4), an article was written about me and how I survived Renal Cancer. It was not a good experience. I have a family and my little girl is only 2.5 years old.
Having said that, the article is not about death, but about life, how we all should live our life the way we want. 'If you live your life properly, the dreams will come to you' ~ Dr Randy Paush (The Last Lecture).
Read the article below: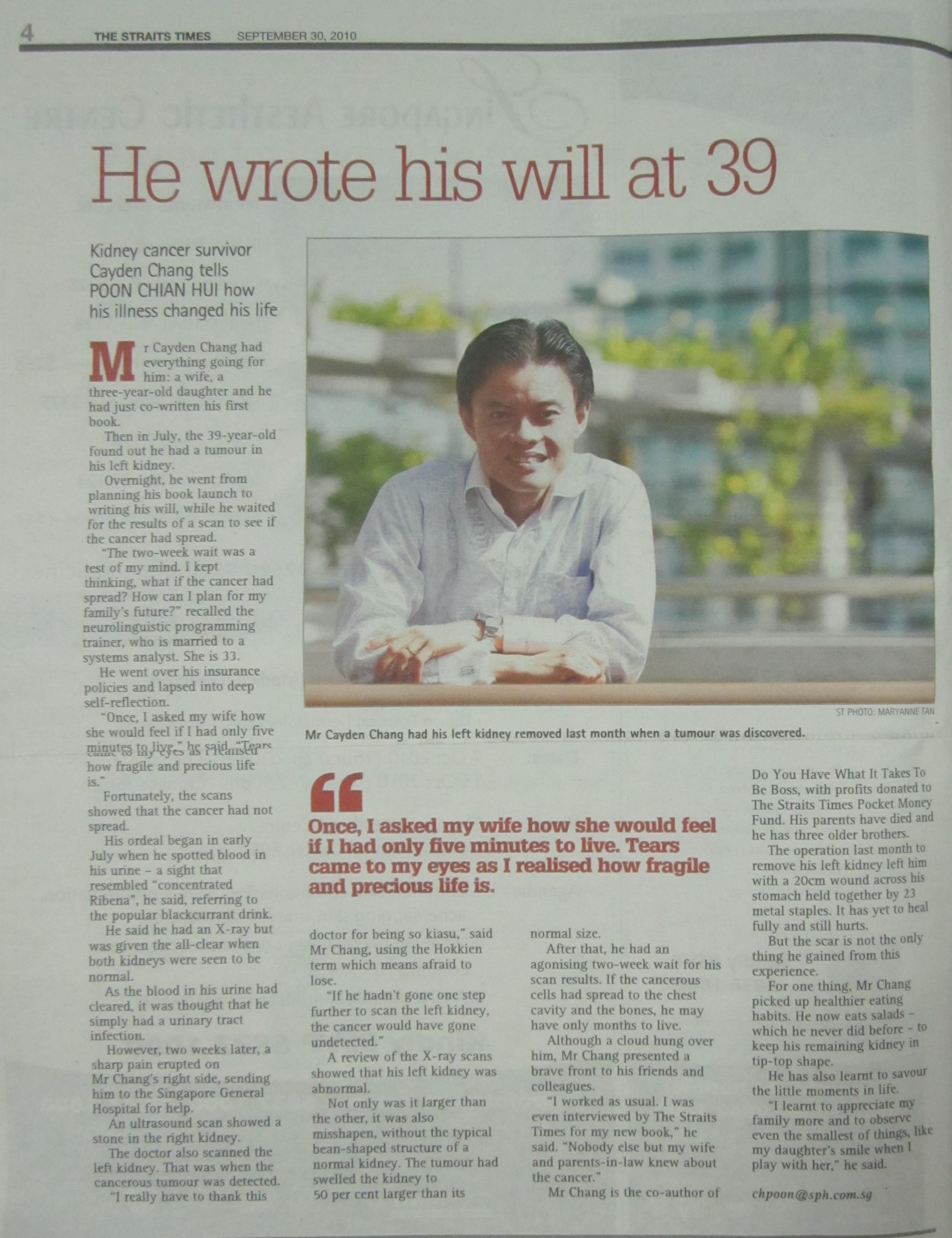 Well, I still will be running my Free NLP Workshop starting this Friday (8th Oct). Let me share with you how you make your dreams come true despite adversities.
I may not be able to jump around like I used to but I can still stand and talk knowing that I am on the road to recovery. Meet me this Friday and I shall inspire you to reach out for your dreams. Again, it's not about how much money one can make, it's about how you can live your life!
Roar!!!!
Cayden Chang
Founder & Director
BSc(Hons), MSc
Lifelong Learner Award 2008 Honouree
Co-author, "Do You Have What It Takes To Be BOSS?"