Hi Friends
It was a crazy, busy and fulfilling week.  So much to do and I had great fun!
The best day for this week was on Thursday when I conducted a workshop to the Top 100 Insurance advisors from AIA Changi. The audience were simply AWESOME! After the workshop, all my books were snapped up instantly and those people who bought it queued up for my signature. I should have brought more books 😛 The best part was that I met 2 of high school class mates (see photo below – Share Ling on extreme left, Jenny on the left) and they supported my cause for the Straits Times School Pocket Money Fund by buying many copies of my book. GREAT!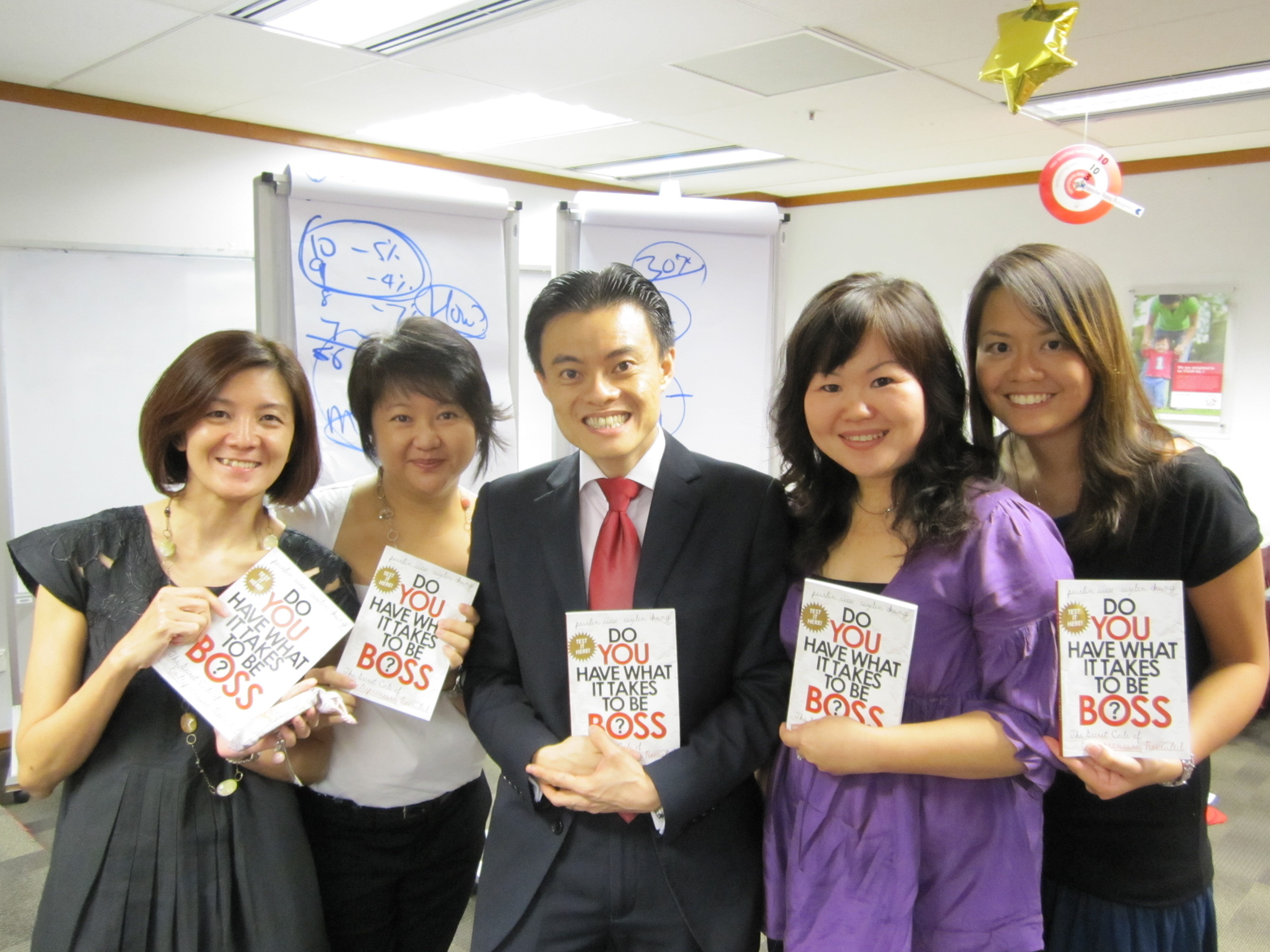 Well, the next meaningful event was that I have conducted a 'How to Stay Positive and Overcome Challenges in Life' Workshop to the low-income families who are beneficiaries of Ang Mo Kio Family Service Centre. It's the first time that they are running a motivational workshop and the audience simply love it. Some were queuing up to take photos with me while some wanted my autograph for the book. It was a fulfiling and meaningful Saturday! Special thanks to the Esther Goh, the Social Worker (see photo below), who has invited me to help their clients.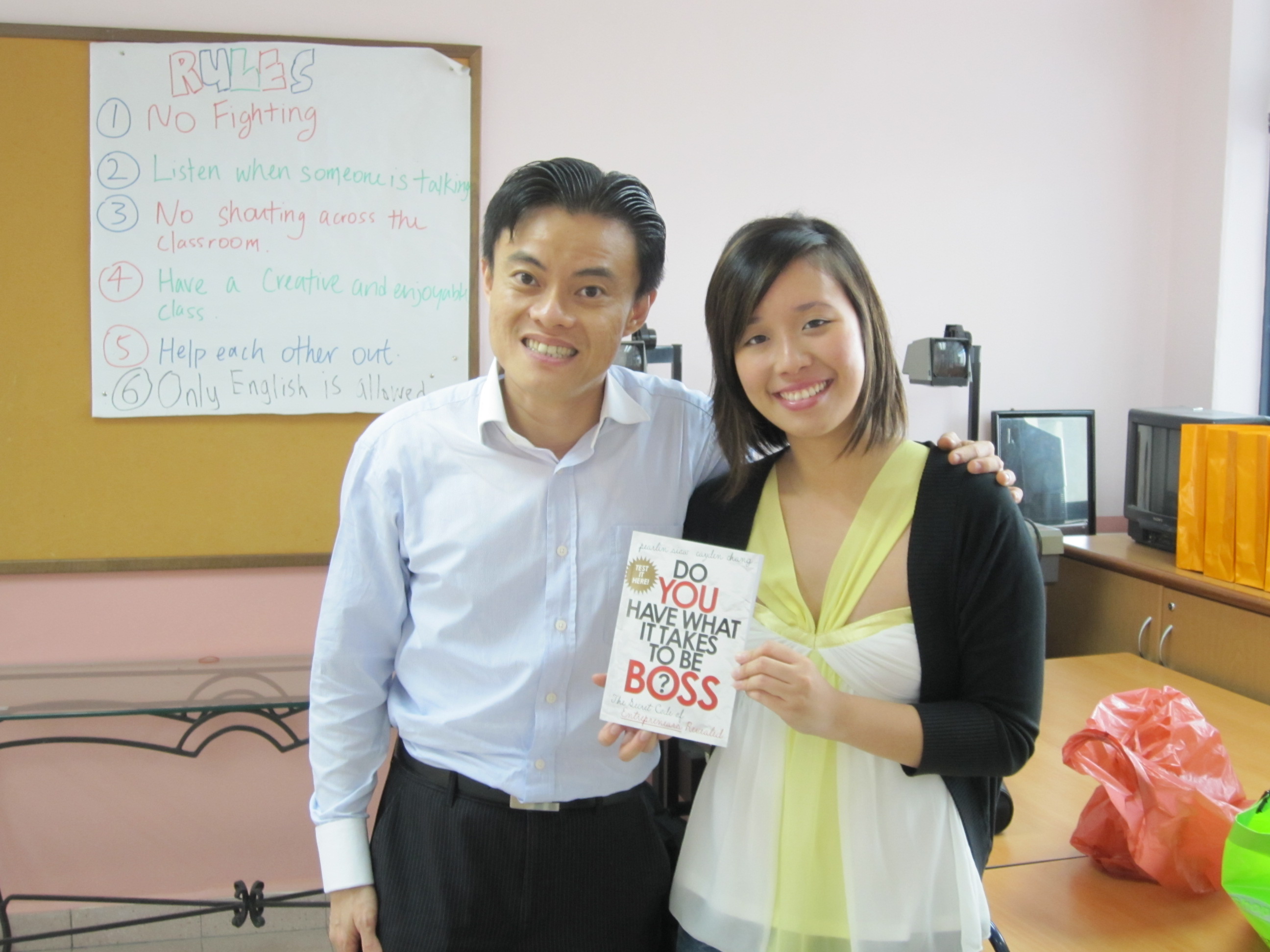 My next Social and Cultural Goal will be to help the Children Cancer Foundation in Jan 2011. If you have read my previous blog where I am a kidney cancer survivior, you will know why am I helping these children.
Before I end this blog post, I have a few questions for you. Do you know what are you going to do tomorrow, next week, next month, next year and how is it related to your end-point in life? Most of the people who came for my workshops can't answer these questions. This is not the sad part, the sad part is that most people talk about wanting to change but few are committed tio working hard to create that change. 10 years down the road, who will achieve more in life – those that are still talking about it, worse still, procrastinating,  or those that constantly take action and moving forward?
Which side of the fence are you on?
Have a great weekend!
Let me share with you how you make your dreams come true by attending our Free NLP Workshop NOW!
Check out what they say about my NLP training.
Cayden Chang
Founder & Director
BSc(Hons), MSc
Lifelong Learner Award 2008 Honouree
Co-author, "Do You Have What It Takes To Be BOSS?"