Hi Friends
Finally, year 2010 is coming to an end and it will be a FRESH and NEW start for everyone in 2011. Time flies and it's time to harvest what have you achieved this year.
Let me share with you 2 of our graduates who has made one of their dreams come true after attending our NLP Training – being an AUTHOR. I believed at any point of time in your life, you must have thought of being an entrepreneur, a millionaire, a doctor, scientist, an author, etc, and the list goes on …… Have you moved towards that dream yet or are you still thinking about the dream?
I have attended numerous NLP Certification Courses previously and lots of hype-up training. It's good to be hype-up, it's just that once the trainees are out of the training, life bounced back to normal after a few months. If you want to know whether is there a Return-of-Investment (ROI) out of your training, ask yourself these 2 basic questions: 1) Do you know what is your goal for different areas of your life?, 2) Do you know how to get there step-by-step? If you DON'T know, then how is possible to get there? Isn't it time to know what you really really want in year 2011?
Let me share with you the success stories of the 2 graduates that I have mentioned:
1) Sean Seah – one brilliant young man who has a 1st class honours from Nayang Technological University & his 1st book titled 'Winning the Money Game' (http://winmoneygamebook.com/seminars_education.html)
He was invited to speak at the recent Popular Book Fest 2010 also on how to generate multiple sources of income. See photo below:
2) Mark Chew – another super positive and dynamic young man who has also recently published his 1st book on Leadership.
Well, how about myself? Yeap, my book is shown below (I'm the 2nd guy from the left) which is published by my own company. Well, I can't train someone to be an author unless I am one myself. No big deal, just achieving a little childhood dream.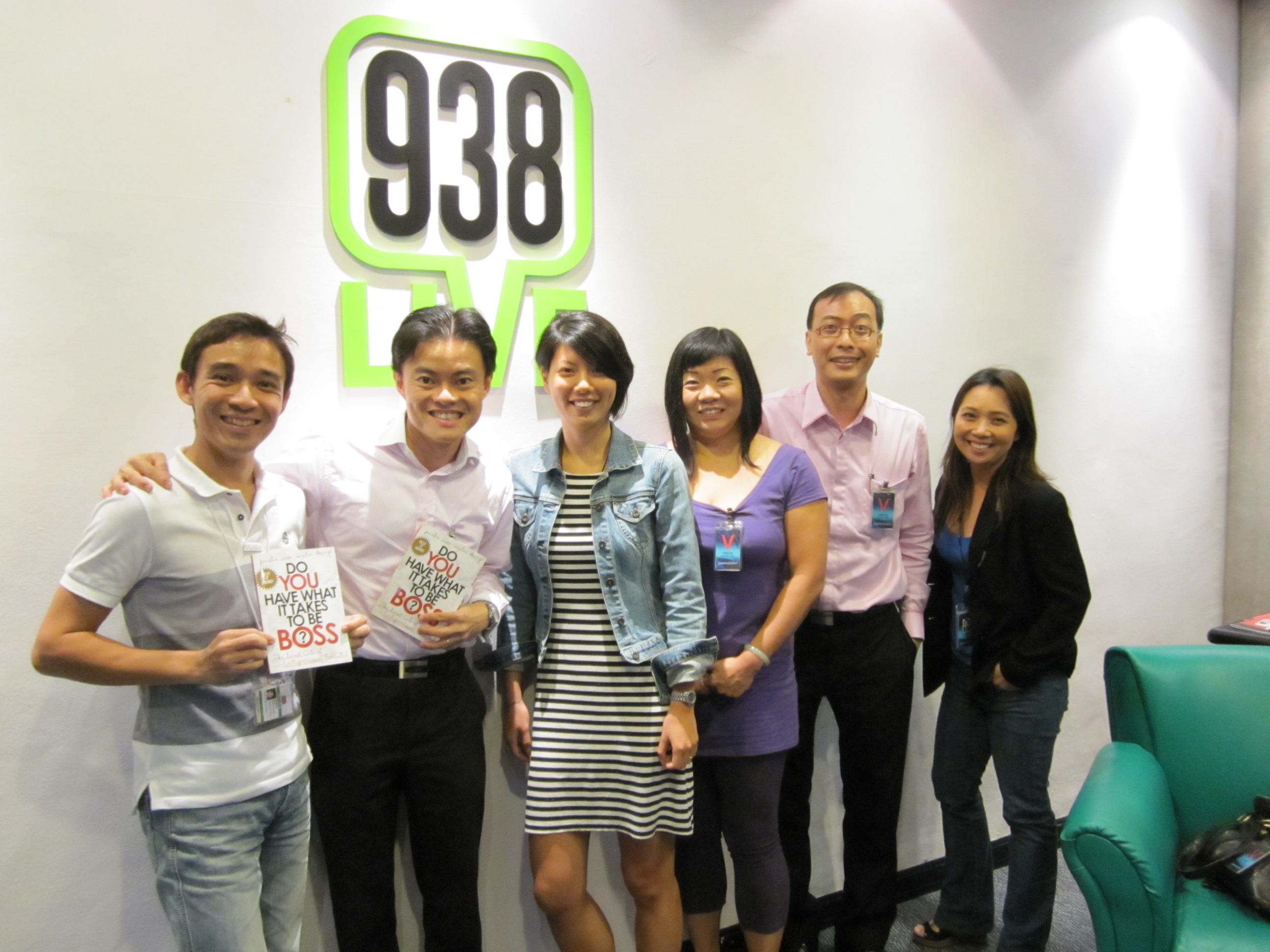 So are you taking action to achieve your dreams?
Let me share with you how you can make your dreams come true by attending our Free NLP Workshop NOW!
Check out what they say about my NLP training.
Cayden Chang
Founder & Director, Mind Kinesis Management International
BSc(Hons), MSc
Lifelong Learner Award 2008 Honouree
Co-author, "Do You Have What It Takes To Be BOSS?"