His Parents Abandoned Him When They Saw What He Looked Like
30-year-old Jono Lancaster was born with a rare genetic disorder, Treacher Collins syndrome. He was abandoned by his parents when they saw what he looked like. Treacher Collins syndrome affects facial bone and tissue development. It is a rare condition and effect just one in 50,000 people which prevents the skull, cheek and jawbones from developing properly. Problems range in severity from mild to very severe. In most cases, the child's intelligence is normal.
His Amazing Story will move you.
Jono Lancaster faced many difficult situations in his life. Though abandoned and bullied, he accepts himself for who he is and what he looks like and decides to spend his life making others feel comfortable in their own skin and raising awareness. Now, he is an inspiration and hope for a lot of children and their families.
He believes that he is born with a purpose in life to accomplish a wonderful task in this world.
He travels world-wide to educate the public about the disorder. He has flown to Australia and New Zealand to meet with children who share the same condition, to give them inspiration and show them what they can achieve in life, including two-year-old Zackary Walton.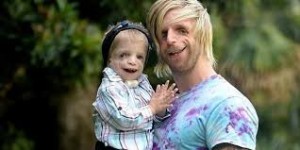 Mother Sarah Walton, mother of Zachary, says the 30-year-old of West Yorkshire has left a huge impact on her family.
'It gives me hope that my son can grow up to be a happy man just like Jono Lancaster.'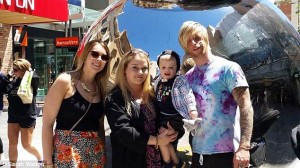 Do you want to know more about how NLP can transform your life and think out of the box?
Cheers!
Irene, Programme Manager
Mind Kinesis Management International & Mind Kinesis Investments Pte Ltd