Hi Friends
One of the coordinator of Children Cancer Foundation (CCF) passed me a Photo Frame after I have organised a small event for their beneficiaries last Saturday (25th Jun 11), a group of fun-living children who have survived cancer. And on the picture within the photo frame was 2 people lying on a beautiful green patch of grass with a short paragrah and it read:
"THIS PHOTO represents the love I feel from all those around me. When looking at this photo, I feel the deep love between the 2 people in it. Similarly, when I see my friends and family, I can sense how much they care for me ….. I remember the wonderful things they have done for me during my cancer journey ….. My perspective on love between friends, family and lovers would be exactly how everyone would view this photo – simple, yet beautiful." ~ Tracy, 16 Years Old (Survivor of Acute Lymphoblastic Leukemia).
Along the way to the event venue in a Coach, I was chatting with the coordinator of CCF and I wanted to know what other things any member of the public can help. I asked a question about  how terminally-illed children patients cope with the last few weeks or even days of their life. She shared that one initiative CCF has is to grant them a last wish before the patient leave. She shared about a case where a young teenager wanted to fulfil her last wish – which is to be a Chef. CCF quickly make arrangements where the teenager can visit a Professional Chef so that her dream can come true. Unfortunately, after arrangements were made, the patient suffered a relapse and she no longer is fit to realised her dream. However, the Chef initiated to bring all his cooking equipments to the patient's home. Eventually, the patient was dressed up like a professional Chef at home and she had such a memorable & wonderful time with the Chef even though she was physically lethargic. Her DREAM came true. She became a Chef for that day ………. and she left subsequently ………….. I almost teared after hearing the story as it reminded of those days when I had renal cancer. I told the CCF Coordinator that I wanted to be a Sponsor to make the Dreams of the terminally-illed patients come true and I really mean it. I really hope that all of their patients survived and I will never receive any phone call from them. But if they really need me, I will always be ready to support the patient to make their last wish come true!
In about 1.5 months time, I will be having my next CT Scan and it will also be my One-Year Anniversary of Cancer Remission. Every single time when I received the CT Scan Results and it shows negative, I felt that I have been granted at least another 6 months to live and I am happy to live and make the best out of it. The best part about being able to wake up and live to see another day is not about how much money I make, or whether I appear in the Radio or Press, or whether did I became popular each day. It's just a simple thing that I wanted, the exact same thing that I wanted when I woke up every single day when I was warded last year after my cancer treatment – to be able to open my eyes again and see my loved ones again, be able to look at the beautiful sky, the evergreen trees with their leaves swaying in rhythm with the gentle breeze. Nothing more.
As you start a Brand New Week again. Let me share a quote with you – "I remember promising myself that should I live, I would prove myself deserving of life" ~ Terry Fox, who died because of cancer but he raised millions of dollars through his Marathon of Hope during his last days. But we all lived to see another day. Will you promise yourself that you will prove yourself to be deserving of LIFE? I know you will!
Cheers  to LIFE!
Chat with me by attending our Free NLP Workshop.
Have a GREAT Week ahead!
Cayden Chang
Founder & Director, Mind Kinesis Management International
BSc(Hons), MSc
Lifelong Learner Award 2008 Honouree
Co-author, "Do You Have What It Takes To Be BOSS?"
Join our Fan Page on Facebook at www.facebook.com/nlpinsingapore & WIN a copy of my latest book!
www.investment-in-stocks.com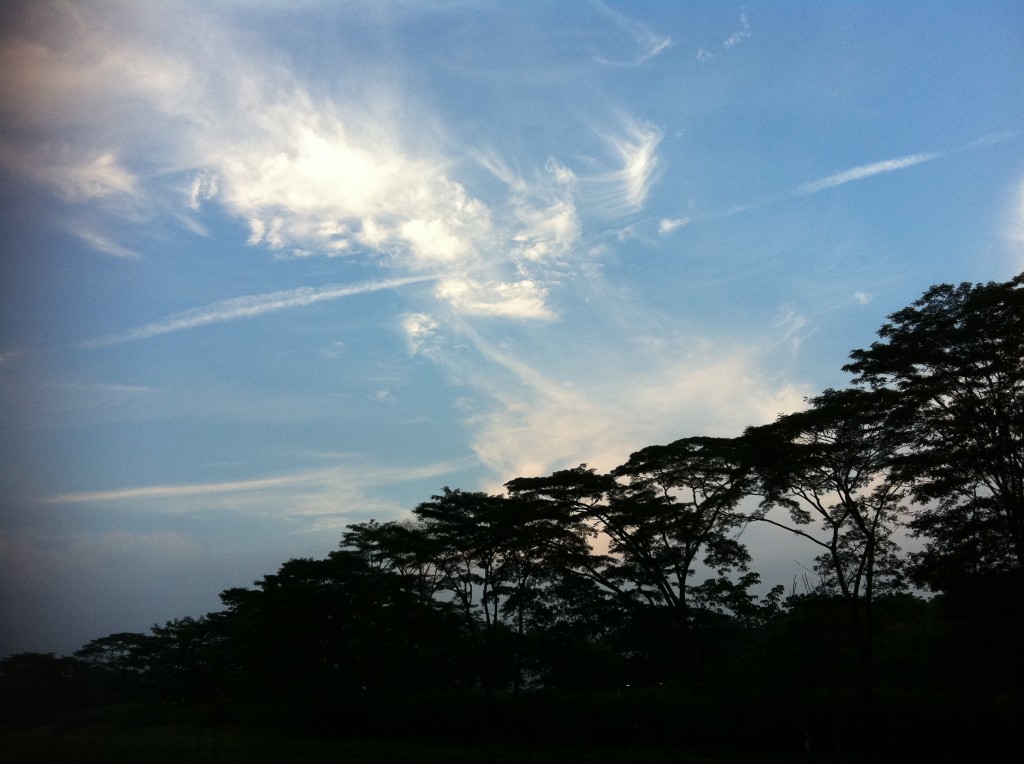 The World is beautiful, isn't it?