Hi Friends
"You can only connect the Dots looking backwards" ~ Steve Jobs.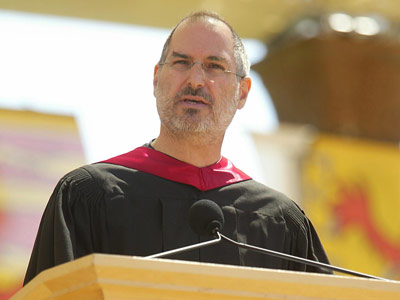 For years, I have always wanted to seek a vision/purpose for the foundation that I wanted to set up. My eyes, ears and heart is constantly aware of the people around me and just tonight, a few dots connect:

1) A girl and a mum with a cleft lip – I met this mum and her Pri 6 girl years ago when I was selling a children's programme. Both of them were reserved and I infer them they may some form of low self-esteem issue because of how they look. The mum was not very well off but she paid about $12,000 in cash to the company wanted her girl to do well in PSLE. I wanted to help the little girl but I was not in a position to help during that time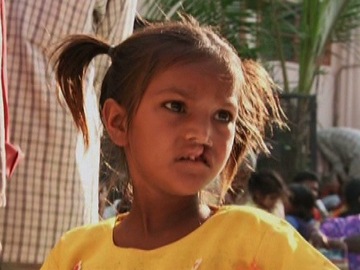 Photo above was taken from a 2008 Academy Award Documentary "Smile Pinki"
2) My 2 little girls – having my 2 children taught me more about life, about responsibilities, about commitment and how the parents and the environment influence how they think and perhaps their future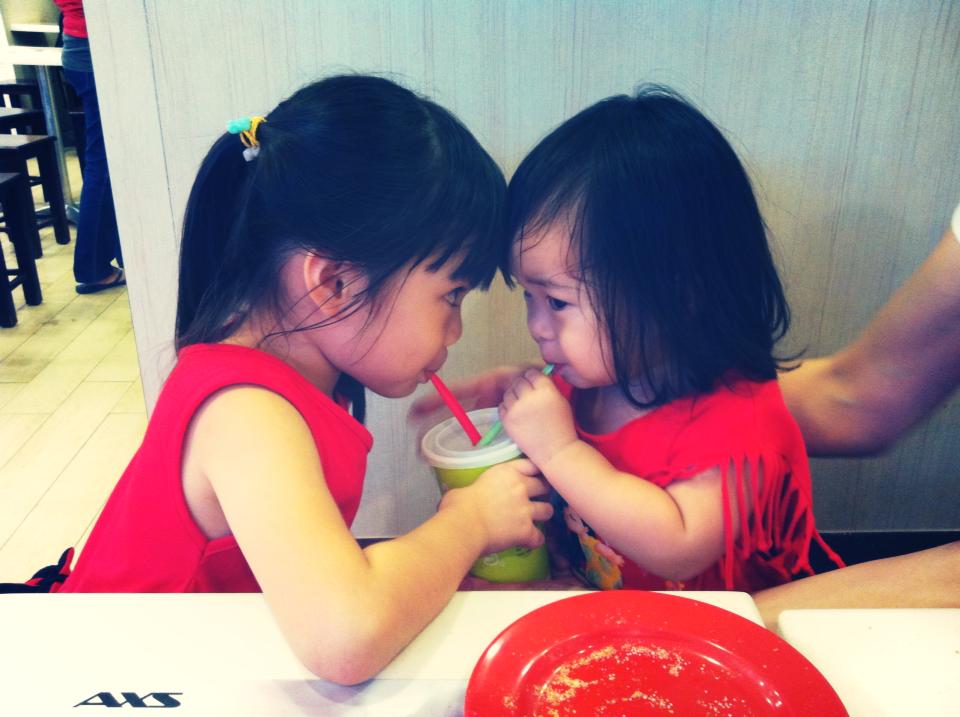 3) My episode with Cancer and my encounter with Children Cancer Foundation – it was hard to imagine children having cancer and those with terminal stage. At one point when the officer from CCF told me about children dying in the ward, it put me into tears. Click the picture below to read about my story and my fight with Cancer.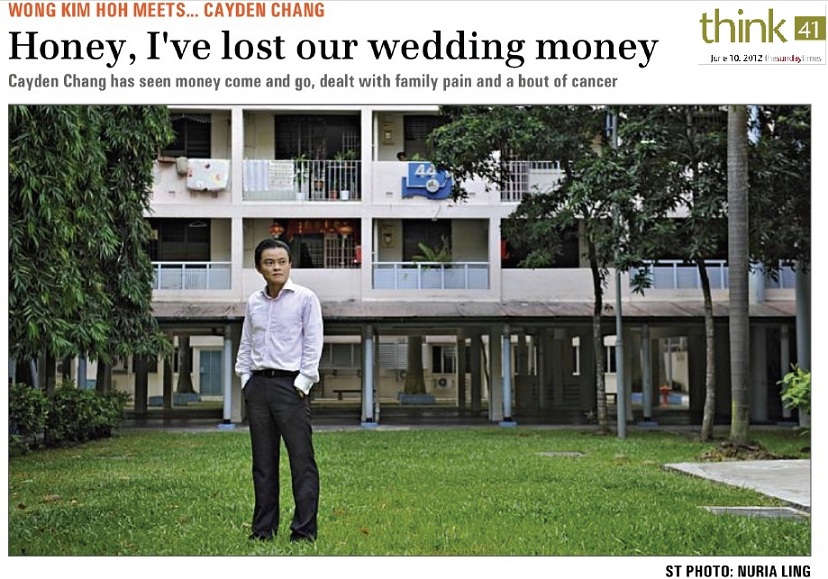 A Sunday Times Article about my Life 
4) Rare Disorders Society of Singapore (http://www.rdss.org.sg) – I came across such a society when the son of a good friend was suffered from Leukaemia. He visited his son so often at KK Hospital tat he met a father who's daughter was suffering from a rare disorder called Pompe Disorder. The name of this daughter was called Chloe, born as a normal baby on the 8th Nov 2009. At 7 months old, she was diagnosed with this Pompe Disease. It is estimated only 5,000 to 10,000 of the world population are suffering from this disease. She is now facing a huge battle of survival at her tender age. She requires regular (every fortnightly) ERT (Enzyme Replacement Treatment) at KK Hospital to stay alive and improve her mobility.The medical fees are hefty-up to $300,000/yr for the enzyme alone,excluding hospital fees which can come up to $100,000 or more. We have previously run a Charity Workshop for Rare Disorder Society of Singapore (RDSS).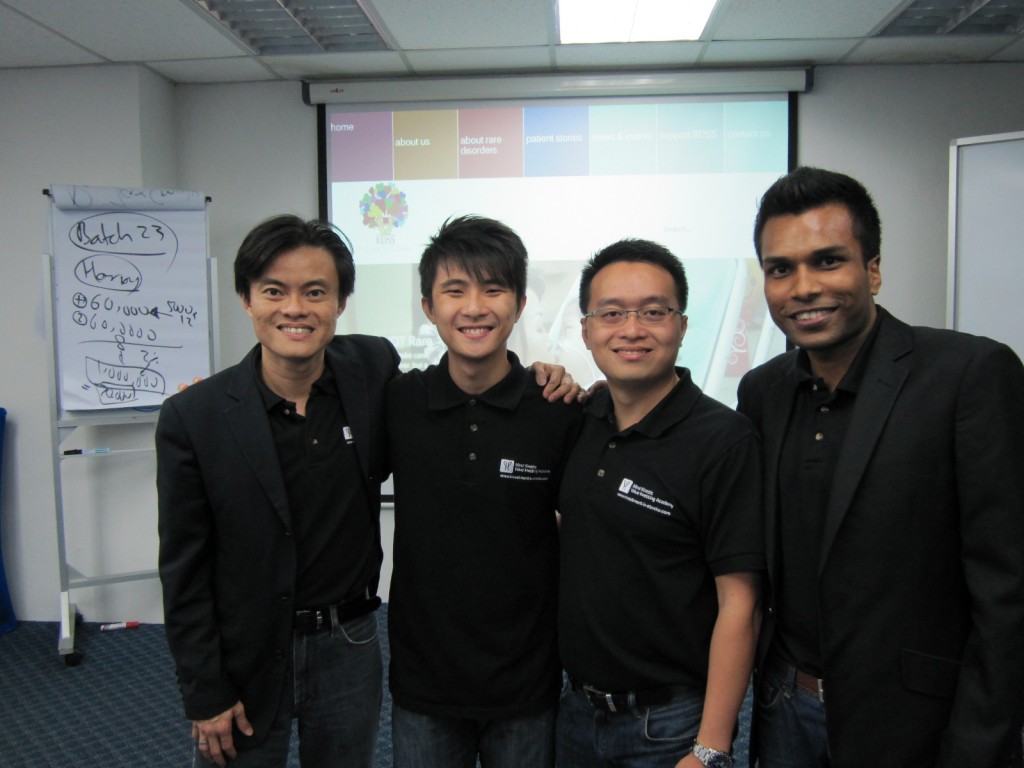 5) Connecting the dots backwards – on my way back home tonight in a MRT Train, I saw an old couple (probably in their mid 50s) handling a presumably 5-year-old girl. The little girl said she was hungry and the 50+ father passed her a chocolate pocky and the girl started eating. The chocolate was all over her face and her father carefully wipe her lips with tissue paper. This little girl was sitting innocently on the lap of her mum who was sitting down. Her father was standing. I was just wondering whether her parents were live long enough to watch their little girl grow up. All 3 of them wore old extremely clothing. After alighting from MRT, I ask my wife is it OK for me to focus on children (vs adults) in our future foundation because they are powerless, innocent and yet they are the future of our generation. My wife said Yes. I have yet to chunk down on which specific group of children I helping though it's a step closer to my purpose in life.
"Stay Hungry. Stay Foolish" ~ Steve Jobs.
To know more about how NLP can transform your life and others around you? CLICK on this link – Free NLP Workshop.
Have a GREAT Weekend!
Cayden Chang
Founder & Director, Mind Kinesis Management International & Mind Kinesis Investments Pte Ltd
BSc(Hons), MSc
Lifelong Learner Award 2008 Honouree