Dear Friends
Thank you for the various positive feedback regarding an interview that featured me on Sunday Times on 10th Jun 2012.
In the event that you did not manage to grab a copy, you can view the article below. CLICK on the article to have a better view.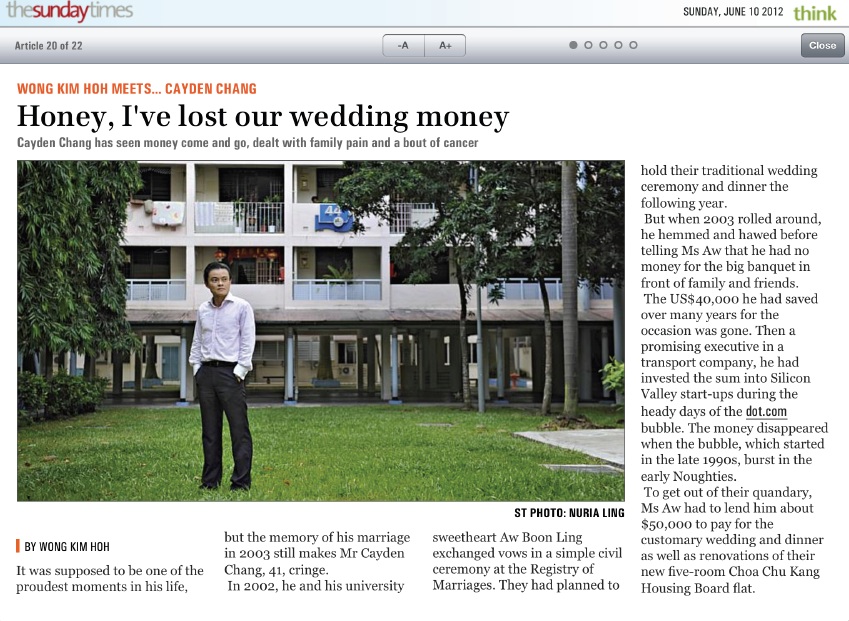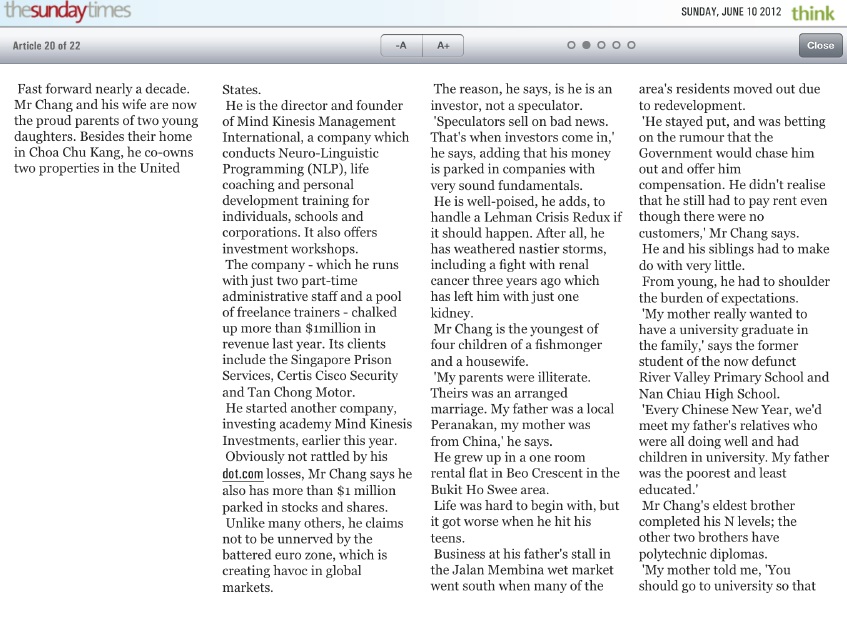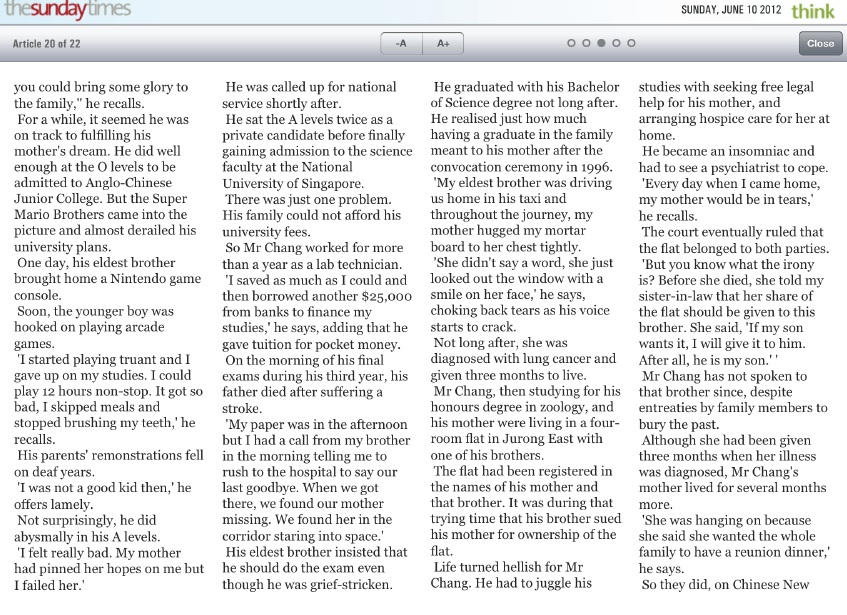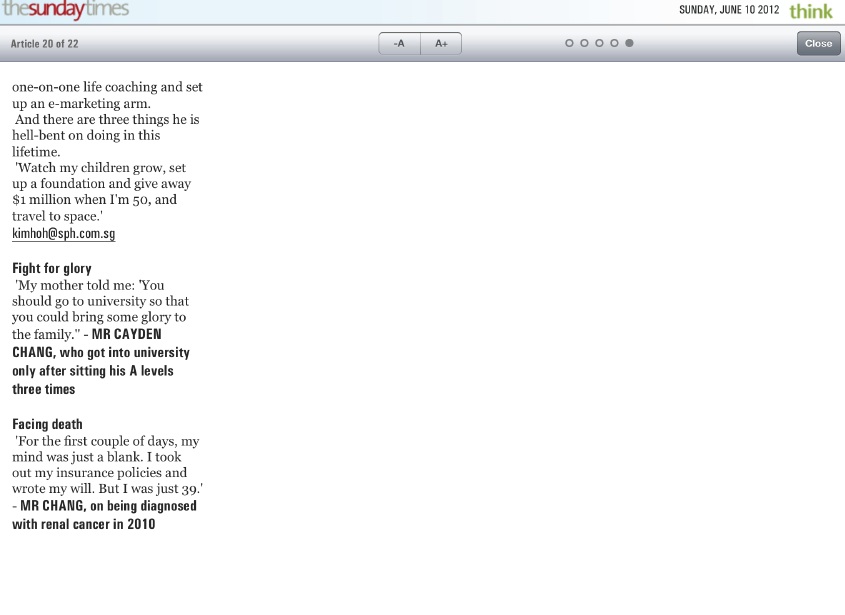 Thanks for reading this article. In life, there is bound to be people who will put you down during your pursuit of your dreams. On the other hand, there will also be people who will lend you their hands when you needed most. Along this line, I will like to thank the following wonderful people who have made the above article possible:
1) Mr Wong Kim Hoh – Senior Writer of 'The Straits Times'. He is one of the most passionate writer that I have ever known, calling me past midnight and early in the morning to clarify different facts of the article to ensure that the article is well written. I will be looking forward to more articles by Kim Hoh. Salute!
2) Ms Nuria Ling – She obviously loves her job. She was already at the venue  where we are supposed to have the shoot much earlier than me planning the different angles of the shoot. We had a great chat during the shoot!
3) Rachel Wong – one of the most successful entrepreneurs that I have ever met. Successful  yet humble. She started out as a hair-dresser to become the Managing Director of Marunda Utama Engineering Pte Ltd.
If you have anything to share with me personally, "Like" us at www.facebook.com/nlpinsingapore OR add me at www.facebook.com/caydenchang.nlp.
"It's never about how many times you fall but how many times you get up!"
Cheers!
Chat with me by attending our Free NLP Workshop.
Have a GREAT Week ahead!
Cayden Chang
Founder & Director, Mind Kinesis Management International & Mind Kinesis Investments Pte Ltd
BSc(Hons), MSc
Lifelong Learner Award 2008 Honouree
Co-author, "Do You Have What It Takes To Be BOSS?