Hi Friends
In about a few days time, year 2011 will be over and we will be welcoming year 2012. Have you ever looked back in time and ask yourself what have you achieved so far? You might be thinking that time really flies and while you are so busy with your daily life that you almost forgot what you have done. Or you might just be thinking about what have you achieved for the past one year? Have you been achieving what you want out of your life or have you been procrastinating and postponing most of your plans? Well, whatever that have happened or not happened, they are already in the past. What is going to happen in the future is what are you going to do about NOW!
It's been more than 1 year after I have battled kidney cancer. I was lucky. I lived but not some of them of the patients. One of the biggest takeaway for me is the importance of TIME. That's all we have to live the life that we have always wanted.
In this Blog, I wished to share with you how I lived my life the way I wanted a year after cancer. My intention is to inspire you to live the life that you wanted, not what others expect of you.
1) CAREER
I love my job. I really do. 2 days after I was diagnosed with cancer, my life goes on. Some may be thinking that I am crazy but I was determined to live life as normal as possible. I run my trainings as usual, launched my 1st book titled 'Do You Have What IT Takes To Be BOSS?' and was interviewed by The Straits Times for having the intention of donating ALL sales proceeds of the books to The Straits Times School Pocket Fund.

A month after a massive surgery to remove my tumour, I was back to work even though I was not supposed to. I simply missed my life. My NLP Trainings carried on and I successfully launched 2 brands: Mind Kinesis NLP Academy (which specialised in NLP Training) and Mind Kinesis Value Investing Academy, which has the FIRST Singapore Value Investing Programme that is recommended by Mary Buffett, the Internationally Acclaimed Author & Speaker of the International Best Sellers 'Buffettology', 'Tao of Warren Buffett', 'The Management Secrets of Warren Buffett' and my company was featured in The ShareInvestment Magazine. We are now collaborating with huge partners in Singapore to launch some of the biggest events in Asia in 2012 as well as 2 new product launches. It will be an exciting new year!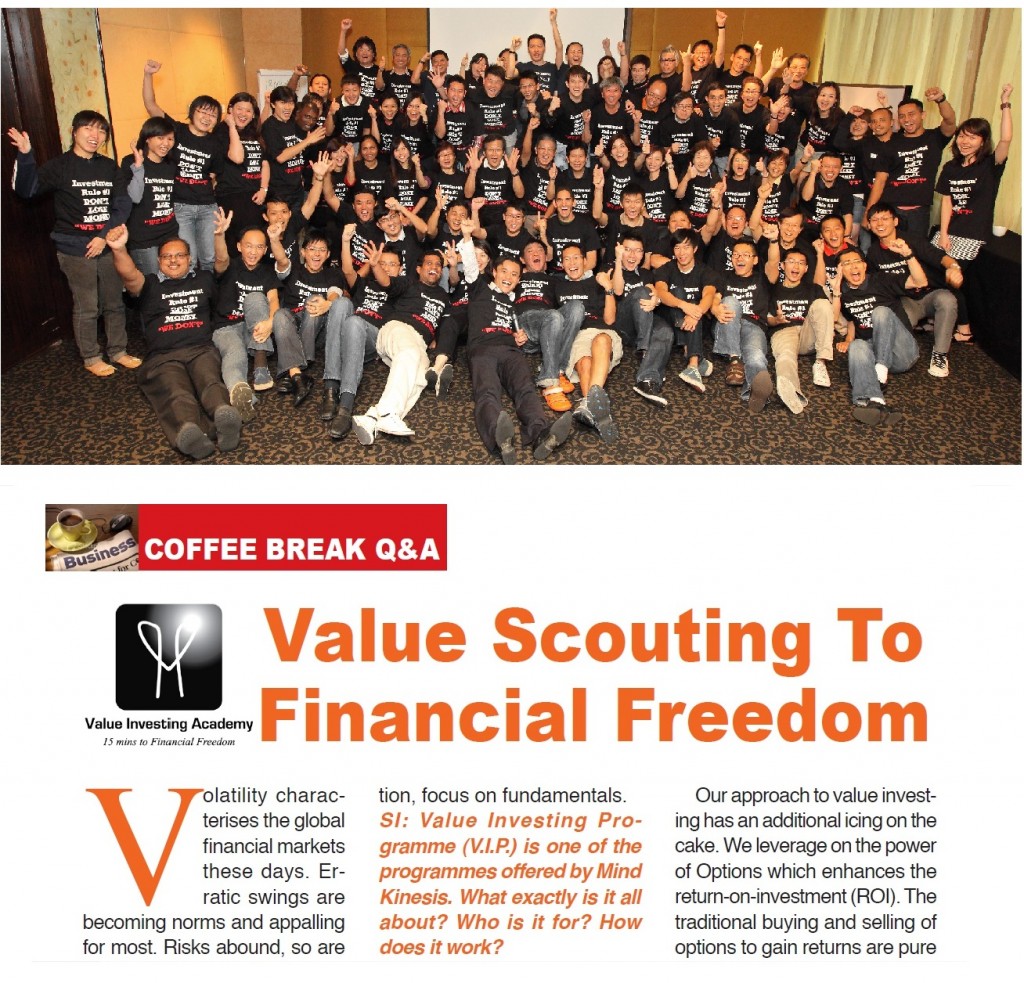 2) PERSONAL DEVELOPMENT
The journey to Mastery does not have a destination. It's an Ultra-Ironman Race where we should never stop learning. That's how we grow and get better each year, so that we in turn, we can help others. Despite the busy schedule, I am happy to have successfully completed 4 Certification Trainings this year in which one took place in Brighton, United Kingdom where I have met new friends from all parts of the world. One of my Mexican friend, Agustin, even flew from Mexico to take part in my Value Investing Programme (VIP). It was awesome seeing him. On average, I sticked to my plan of reading at least 2 personal development articles per day with posting of some on my company's Fanpage at NLP Singapore (www.facebook.com/nlpinsingapore) and Value Investing Academy (www.facebook.com/valueinvestingacademy). In total, I would have read more than 700 articles in a year.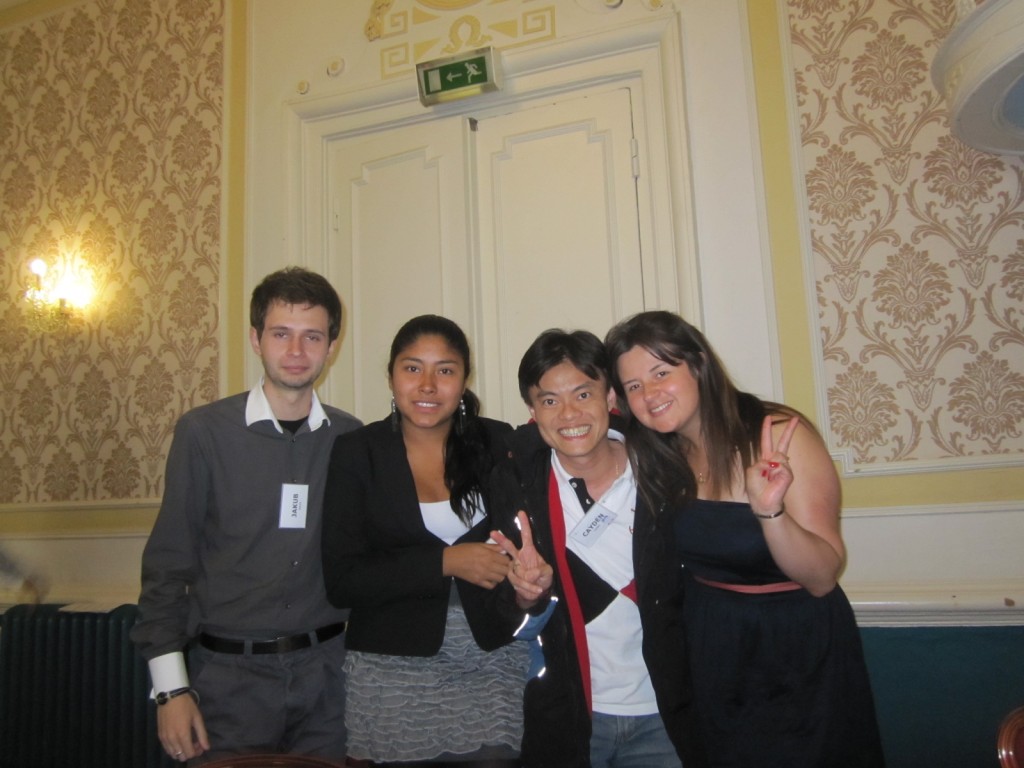 3) HEALTH
This is the most important of all. However, most of us have ignored it and keep postponing exercising. I want to jog but I do not like jogging. So what I did was to tag a worthwhile purpose to it – Run with a Purpose. The most memorable run I had was the 'Run for Hope' 10km run where I did a few months back and I bumped onto Dr William Tan, one of my role model in terms of fighting spirit. In case you do not know who Dr William Tan is, just imagine a man on a wheel chair that does his tons of marathons not only on land but on ice, yes, on ice in Antartica. Unfortunately, he was diagnosed with Cancer and he is till undergoing treatment. The doctor has advised him to not do his marathon anymore. Guess what he did. He switched to Table Tennis. He epitomised the Human Spirit.
I also picked up one sport in which I wanted to do for a long time – Muay Thai. I loved Martial Arts since I was a kid and I have done Shorinji Kempo, Judo & Nam Wah Pai (Black Black 1st Dan). Great to start learning to kick butts or my butts being kicked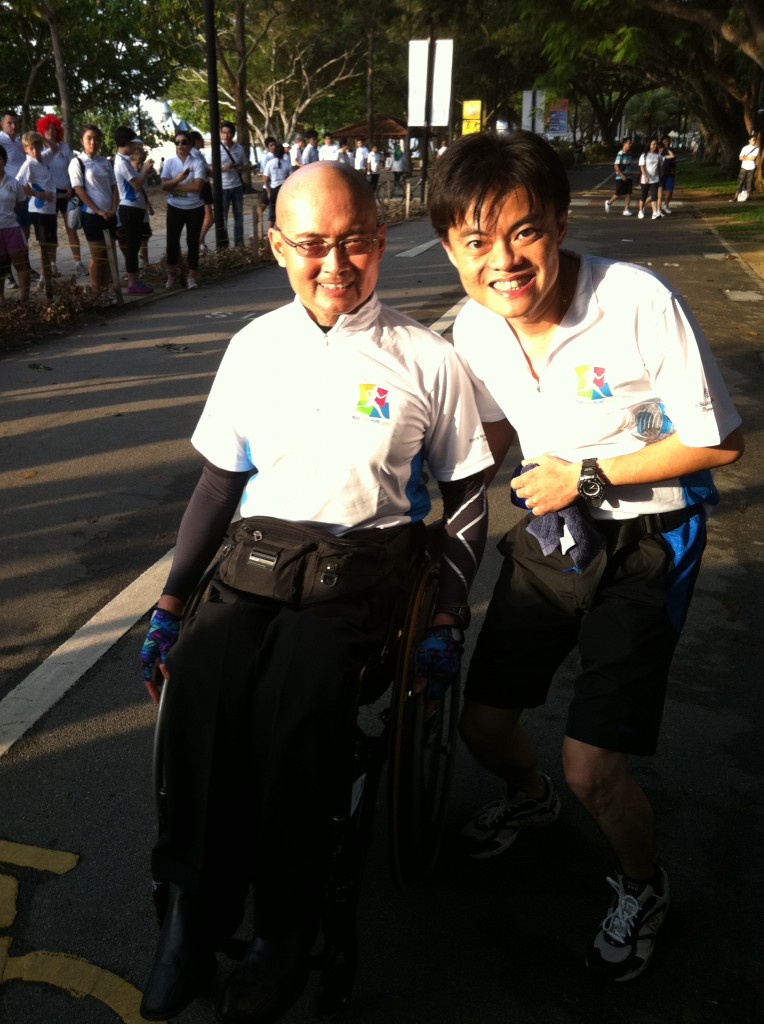 4) SOCIAL & CULTURAL
My goal each year was to run a charity event for my preferred organization with a cause. One of the memorable one was that I organized a event for children who are beneficiaries of the Children Cancer Foundation. It was a simple event where we gather children who have survived cancer to play some games with scientific toys. Their parents came along and we had great fun. What's meaningful about this event is that the parents appreciate my intention and they said 'Thanks!". Nothing is more heart-warming than that. For 2012, one of the organization that I target to help is Tan Tock Seng Hospice Care Centre. This is an organization where it is helping patients with a life span of not more than 12 months. It was also the same organization that has helped my mum when she was diagnosed with terminal stage lung cancer and was given 3 months to live. I was too poor then to give back after graduating from NUS with a huge debt years back, but now I could. It's time to pay it forward! 

Other than doing things for a social purpose, I spent time with my friends as well. In case you do not know, most of my friends are my trainees and my trainees are my friends. This may be one of the reason why people love to attend my NLP Trainings or Value Investing Trainings. I can take their cause seriously and personally. Please watch one of our Yacht Gathering Videro here: http://www.youtube.com/watch?v=mEhZixXvl6k&context=C3cd01b8ADOEgsToPDskKGEnnxlNvi7ccOgLtRVbyt
5) FAMILY & HOME
Well, I intentionally leave this segment to the last. No matter how much fortune I have made, how others perceived me as successful or how much glory that I had, are these really important?
I was lying on my death bed more than a year ago, and guess what comes to my mind? I have always dreamt of having  happy family with 2 children. To me, this will complete my life. Unfortunately, after I had my 1st child and wanted to have a 2nd one, I was diagnosed with Kidney Cancer. My world collapsed. Nothing appears to matters anymore other than just spending a moment more with my family. My dream no longer can be fulfilled ……………….
It means more than a year now, and you know what? As I am typing this Blog on Christmas Day, I just had my 2nd little girl yesterday wher she was born on the eve of Christmas. A great Christmas Gift indeed!
If you are reading this Blog now, let me share with you a of my favorite quote by Dr Randy Paush who passed away because of terminal stage pancreatic cancer:
"Live your life properly, and the dreams will come to you" ~ Dr Randy Paush, 'The Last Lecture'.
If you have anything to share with me personally, "Like" us at www.facebook.com/nlpinsingapore OR add me at www.facebook.com/caydenchang.nlp.
Stay Hungry, Stay Foolish!
Cheers!
Chat with me by attending our Free NLP Workshop.
Have a GREAT Christmas and an Awesome Year ahead!
Cayden Chang
Founder & Director, Mind Kinesis Management International
BSc(Hons), MSc
Lifelong Learner Award 2008 Honouree
Co-author, "Do You Have What It Takes To Be BOSS?"