Hi Friends
I was off for almost 2 months and finally catch a breath to write this post.
When I started my NLP journey years back, I have always dreamt of meeting one of the Co-Founder of NLP, Dr John Grinder. It came true in Jul 2011 when I went to Brighton, United Kingdom. Do note that Anthony Robbins, one of the world's top motivational speaker, learnt NLP from Dr John Grinder. Wow! Talking about NLP Guru.
Where is Brighton, UK?
You can check this out: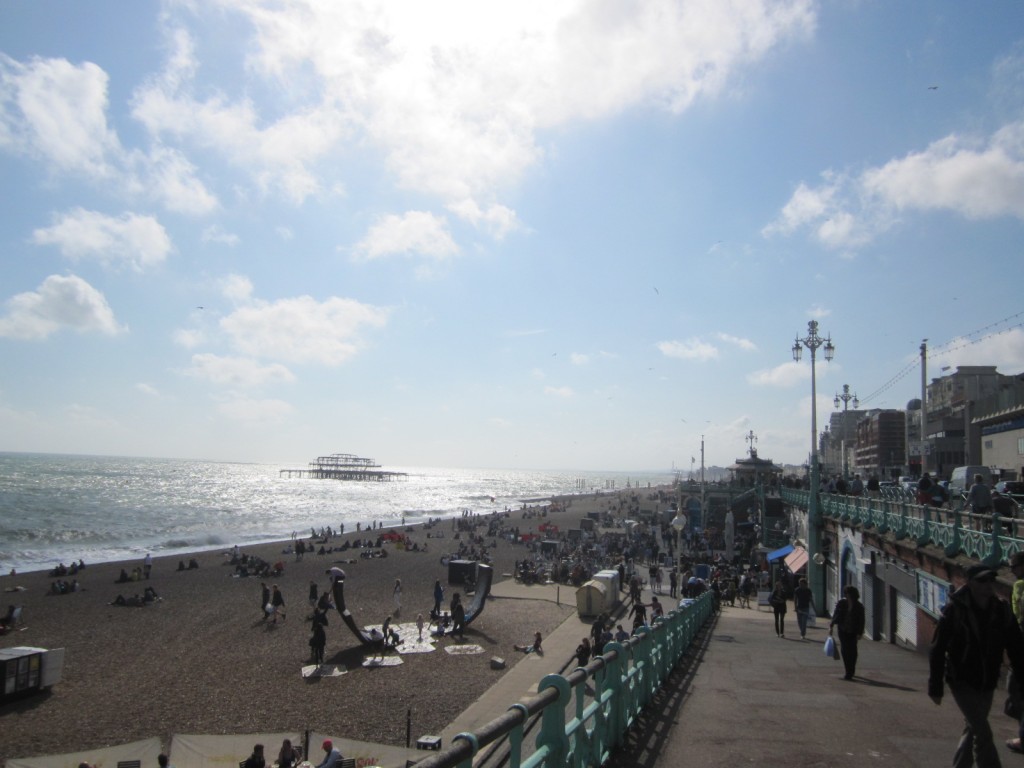 Brighton has a wonderful beach that instead of having fine sand, it has pebbles on it. If you were there walking bare-footed, you will feel like going for foot massage.
So how does Dr John Grinder looks like when he is in action? He wears something 'in action', sports wear. See below.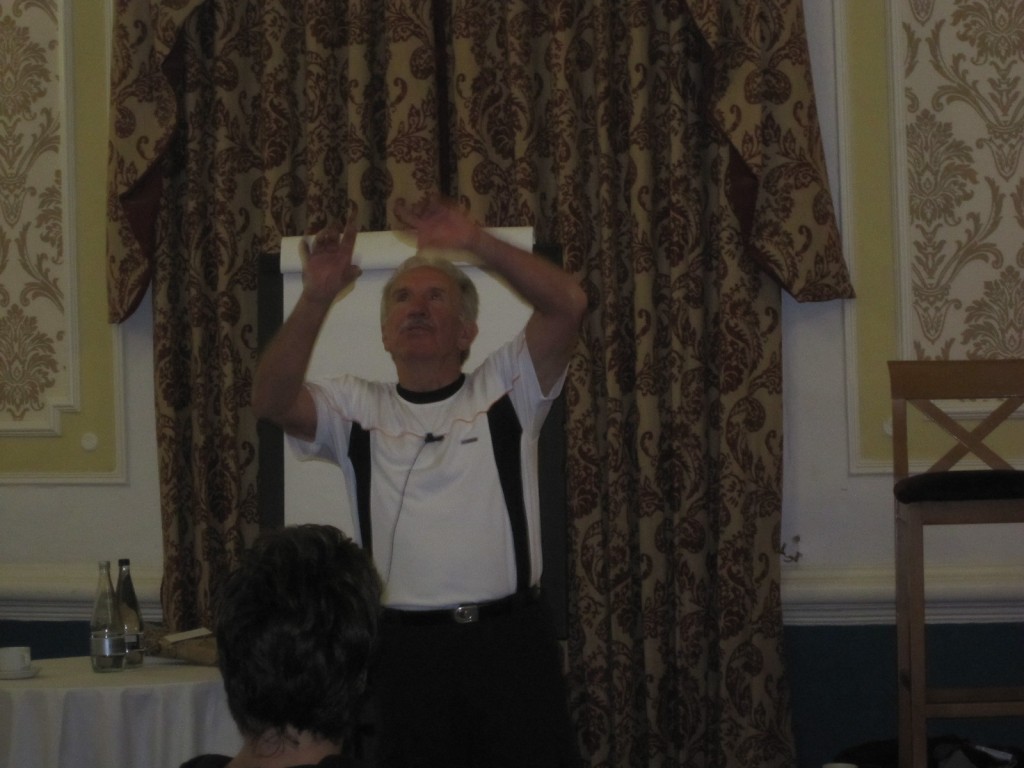 The first time when I saw him, I simply went over shook his hand, and told him that I finally met him in person. There was so much that I have read about him but seeing him in action, it was a totally awesome! He is really a GENIUS!
Let me share with you 3 SECRETS that I have learnt from John Grinder (my interpretation of his sharing) you can apply into your life and get more than 100% out of your life:
1) SECRET #1 – CALIBRATE, CALIBRATE, CALIBRATE
This was probably the simplest and yet most basic skills taught in NLP. Unfortunately, this was probably never mentioned after Day 1 of any NLP Training. What is calibration? It means observing the non-verbal cues of an individual, especially during the process of communication or NLP intervention. Since most information communicate non-verbally, the ability to observe subtle changes in the non-verbal cues are critical. Why important? Because the "Meaning of any communication is the response you get". Imagine that you are doing a presentation, a sales pitch, building rapport, etc., calibrating whether your client is responding positively is critical so that you can make changes to your communication methods and thus achieve your outcome. If not, you don't even know why you have been rejected, and why you did not get the message across. There is a saying that goes like "It's not what you know but who you know" and in order to know the "who's who", you not only need great communication skills but calibration skills as well.
2) SECRET #2 – MANAGING YOUR STATE
Emotions (ie. State) generates responses/behaviours and reponses/behaviours produce OUTCOME and thus changes your LIFE! I recalled he said something like "It's not scary when you are in a tight situation, but it will be scary when you lose your state". Tell me about it. Imagine how I felt when my doctor told me that I had cancer last year's July? I losed my state immediately and I went into a shock for a few days. It took me a few days before I reframed the challenge that I faced and how to move forward with my life. Once I have done that, my state changes into a positive one, and thus my respond to it. During that time, I continued with the launch of my 1st charity project in August 2010, where I donated all of the sales proceeds of my book titled 'Do You Have What It Takes to Be BOSS?', to 'The Straits Times School Pocket Money Fund'. This project was featured on 938Live Radio Station 'The Living Room' and Straits Times. My fight with Renal Cancer was subsequently published in Straits Times 'Mind Your Body' and I was also interviewed on 938Live Radio Station 'A Slice of Life'.
So how do one create any resourceful state that he/she wants? In the classuc code, NLP Patterns used would be various types Anchoring. Now, the New Code NLP games will be used to generate a high performance state and then subsequently, the client will be placed in the relevant context with the resourceful state so that the context becomes the Trigger.
3) SECRET #3 – CLEAN THIRD
One of our best mentor that we can any time, any where is simply ……….. ourselves. We spent most of our time in our 1st position but rarely, we take a step back, observe ourselves in 3rd position (ie. observer's position) and then give feedback to ourself on what we have done well and what we can do better. Whne I was in Brighton, I was evaluating myself every single day. That was probably the most thought-provoking moments when I have to praise and critic myself.
So how can you TRANSFORM YOUR LIFE THEN?
I will share with you more on how.
Chat with me by attending our Free NLP Workshop.
Have a GREAT Week ahead!
Cayden Chang
Founder & Director, Mind Kinesis Management International
BSc(Hons), MSc
Lifelong Learner Award 2008 Honouree
Co-author, "Do You Have What It Takes To Be BOSS?"
Join our Fan Page on Facebook at www.facebook.com/nlpinsingapore & WIN a copy of my latest book!
www.investment-in-stocks.com