However, when they learned about the disabilities Patrick has at birth, they were devastated.
Patrick Hughes is a young man at Univ. of Louisville who was born blind and crippled. He was born without functioning eyes. He is diagnosed with Anophthalmia, a medical term for the absence of one or both eyes. Both the globe (human eye) and the ocular tissue are missing from the orbit.
He is also diagnosed with Hip dysplasia, a congenital or developmental deformation or misalignment of the hip joint. He cannot fully straighten out his arms and his legs, making him unable to walk. In addition, to correct scoliosis, Patrick's spine needs to be surgically attached with two steel rods.
Disabled Is Not Unabled
However, despite with all his disabilities, he never gives up and never let the obstacles stand in the way of achieving his dreams. He found ways to be an inspiration to us all. When Patrick Henry was asked to describe his disabilities, he replied that "He is not disabilities at all, but more abilities." This amazing guy has taught the world that "Disabled is Not Unabled". He said: "God made me blind and unable to walk. Big deal! He gave me the musical talents I have, and the great opportunity to meet new people."
Extraordinary Abilities
Patrick Henry showed extraordinary abilities at a very early age despite his physical challenges. He is an amazing pianist. By his second birthday, the toddler could play songs on the piano after hearing them only once. He was playing request, e.g. "You are my Sunshine."
His father, Patrick John Hughes sees the talent in him in playing piano, decided that instead of playing baseball, he is going to play music together with Patrick Henry. He was excited about it and wants to see how far they can run with this.
Patrick Henry, despite his physical challenges, now plays the piano beautifully as well as "marches" in the Louisville marching band, for five seasons with help from his father, Patrick John Hughes.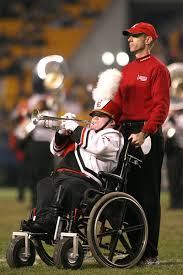 He is not only a university student, but also plays a wide array of musical instruments, is an accomplished singer, and an exuberant trumpet player in the University of Louisville School of Music Marching and Pep Band.
He has been featured on ESPN, ABC-TV, Oprah, CBS-TV, The Ellen Show, Extreme Make Over Home Edition, and many, many others.
This truly Amazing, Inspiration & Heart-warming story of Perseverance is something we can all learn from. And how Patrick`s parents focused on their son`s abilities to help him fulfilled his dreams despite his disabilities.
Ask yourself these questions:
–       Are your obstacles real or imagined?
–       Are you willing to step out of your comfort zone?
–       Are you always giving excuses that you can't accomplish your dreams?
Just like Patrick, you can accomplish anything you put your mind to. There is no excuse for you to avoid following your dreams and accomplishing them.
Do you want to know more about how NLP can transform your life and think out of the box?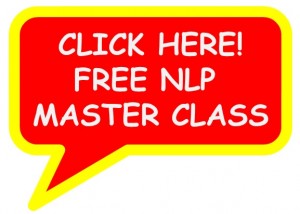 Cheers!
Ms. Irene, Programme Manager
Mind Kinesis Management International & Mind Kinesis Investments Pte Ltd